Our boats are available for private hire when not being used by community-based groups.  What better than a lazy day or evening cruise with friends along the Regent's Canal to Camden, Regents Park or Little Venice.  Bring your own food and drink and relax!
Or have a corporate or team building 'away day', combing the experience of a canal trip through Islington, Hackney and Victoria Park, Camden, Regents Park and Little Venice with some team time and thinking/planning time out of the office.
And at the same time, your hire fee is helping fund the charity and so helps others enjoy a trip which otherwise they could not afford.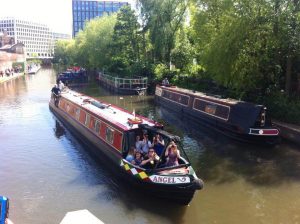 This is not self-steer – we still provide a skipper who with his knowledge of the boat, the local canal and nearby places will ensure the trip suits your requirements.  And you can join in with the operation of the boat just as much, or as little, as you want.  So learn to steer and operate locks, or just do nothing while enjoying a drink or some food, or on the way to and from your favourite pub or restaurant, or while travelling to or from your wedding, or even when working!
Please note that the maximum number of passengers we can take is limited by law to 12, including children.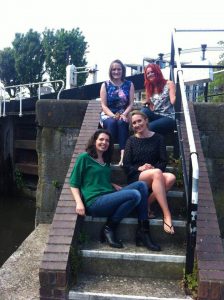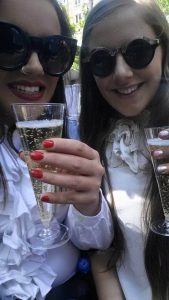 Hire charges
Hire charges are available on request. Guide prices for up to 12 passengers (with skipper):
Private hire costs about £500 for a day trip and about £275 for an evening trip.
Corporate hire costs about £600 for a day trip and £375 for an evening trip.
Please use the booking form links on the right-hand side of this page to request a hire.
For customer testimonials please click here.