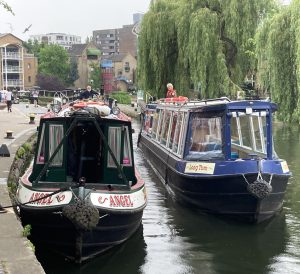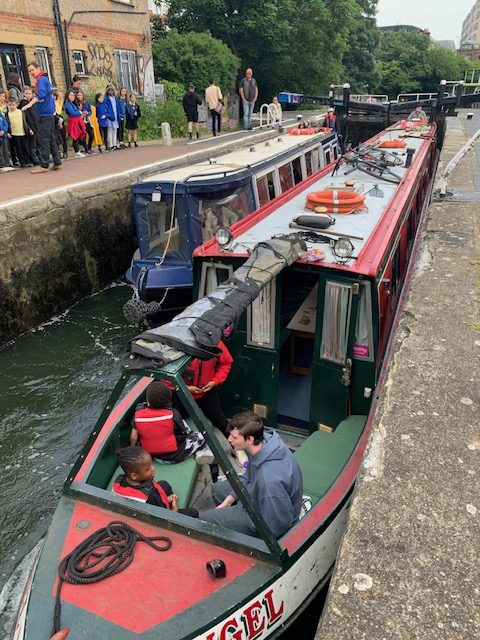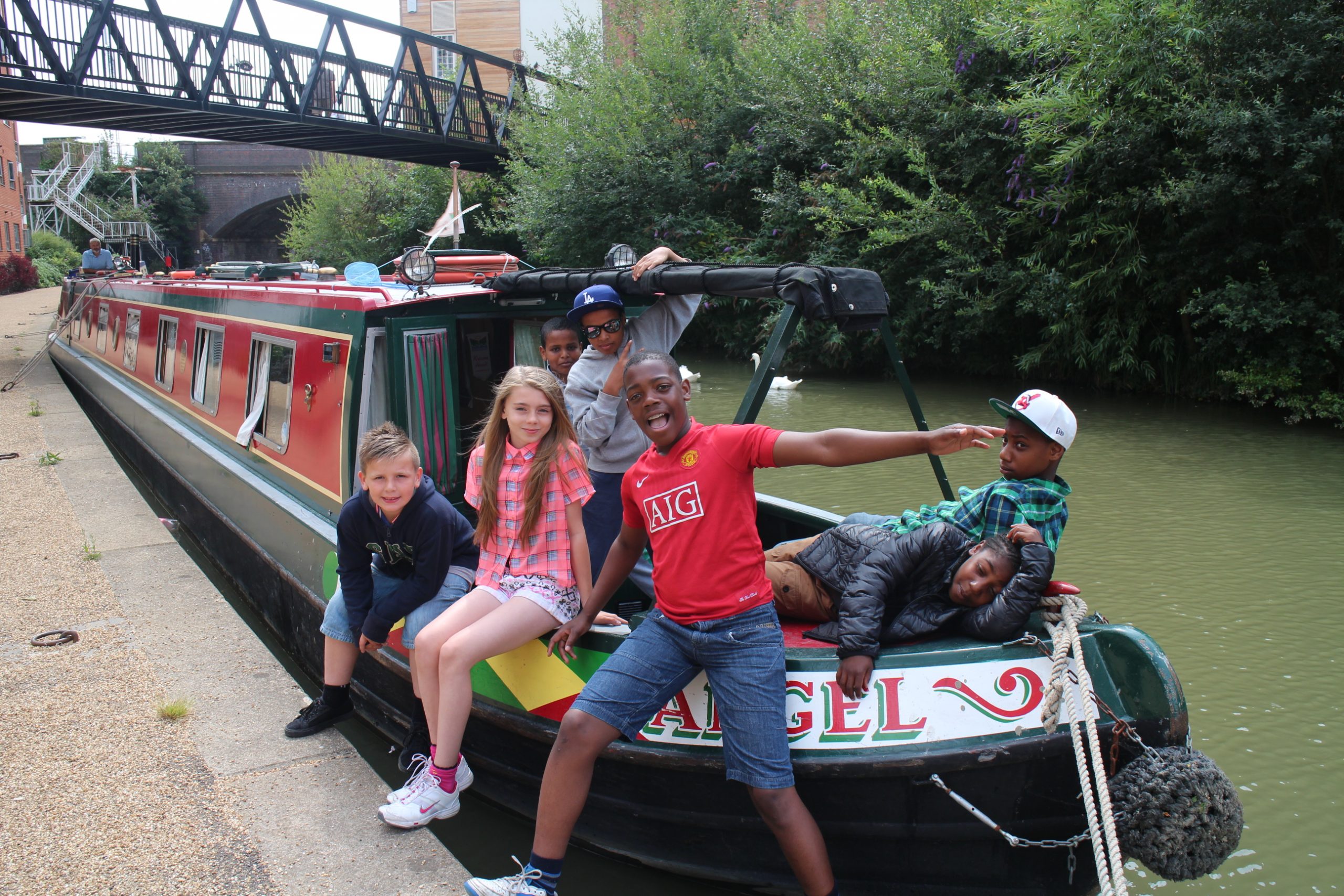 Come aboard our boats, for a real hands-on canal boating experience!
The Angel Boat is a charity (Angel Community Canal Boat Trust or ACCT) which operates two skippered community canal boats – 'Angel II of Islington' and 'Long Tom' – for use by local residents and community groups of all ages at a cost they can afford.  We have been operating from our base at Angel, Islington, London since 1976, providing some 2000 young people and other disadvantaged and isolated local community groups with residential and day trips under the supervision of our experienced skipper.
Explore the fascinating world of canals
Learn about our environment and the history of our waterways
See London from a unique perspective
Liveaboard, escape the city, and enjoy the countryside
Learn to handle a narrowboat and operate locks
'Angel II of Islington'
'Angel II' is a 72 feet long steel narrow boat, designed for providing a residential experience for up to 12 people, but also provides space indoors and out for day trips. The boat's appearance and its decoration are in the traditional style of canal narrow boats, but the boat contains modern facilities including heating, a shower, toilets, and a fully fitted galley (kitchen).
Find out more about 'Angel II' and book a trip here.
'Long Tom'
We have recently acquired 'Long Tom', a 45' long narrow boat fitted out to provide an ideal experience for passengers on a half or full day, or evening, trip.  Long Tom is less traditional in style than 'Angel II', and provides plenty of space, and excellent views, for up to 12 passengers.  The galley has provisions for making hot drinks and warming food, heating is available in colder weather and there is a washroom and WC.  As with 'Angel II', we provide a qualified skipper on all trips.
Find out more about 'Long Tom' and book a trip here.
Canal boat hire for community groups
Community groups include schools, youth clubs, scouts/guides, charity or community-funded groups, women's and girls' groups, homelessness organisations, minority ethnic and refugee groups, people with learning difficulties, and people experiencing social isolation or mental distress, etc.
Find out more here.
Canal boats for private hire
Our boats are available for private hire – with a skipper – for up to 12 people when not being used by community-based groups.  Local groups and families are welcome to come aboard, for a special occasion, to explore the canals, or for that feel-good factor gained from relaxing together on the water.
Find out more here.
More information
You can download a copy of our recent annual report, as well as many other useful documents on our Downloads page.