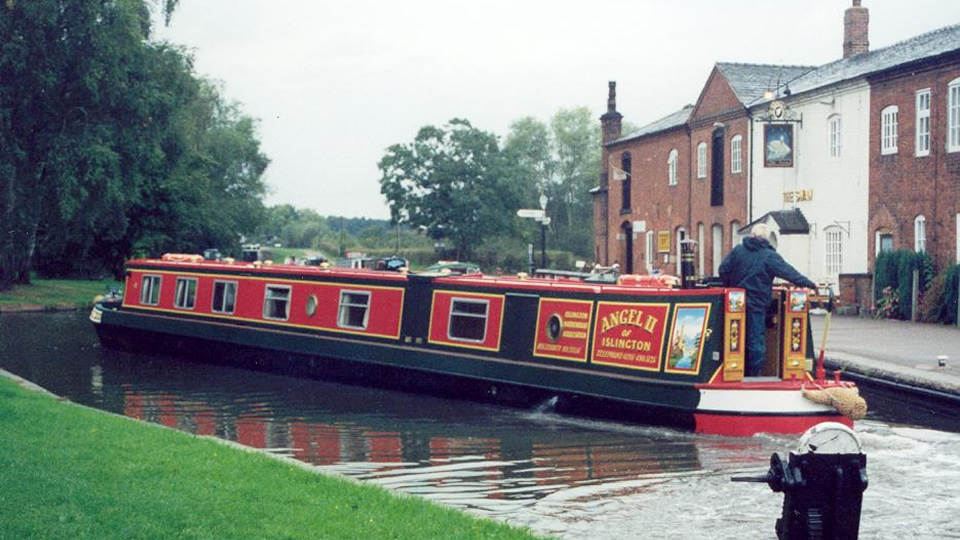 Full service is resumed!  We are good to go! Prices are held and we have some funding available to assist with some community groups – ask Phil our skipper for more details.
Contact Phil, our skipper, for more information and to discuss your plans.  Phil can also give you details of the measures we are taking to make sure your trip is safe.
Donate your leftover travel money to Angel Community Canal Boat Trust
Do you have a drawer or jam jar, filled with foreign coins, left over travel money from previous holidays? Would you consider donating that forgotten currency to help fund a good cause? You can help us – see here
Come aboard the Angel II, for a real hands-on canal boating experience!
The Angel Boat is a charity (Angel Community Canal Boat Trust or ACCT) which operates a skippered community canal boat – Angel II of Islington – for use by local residents and community groups of all ages at a cost they can afford.  Based at Angel, Islington, London since 1976, our 12 berth community narrowboat each year provides some 2000 young people and other disadvantaged and isolated local community groups with residential and day trips under the supervision of our experienced skipper.
Now onto our second purpose built canal narrow boat we have been providing this service   to our local community for over 40 years.
Explore the fascinating world of canals
Learn about our environment and the history of our waterways
See London from a unique perspective
Live aboard, escape the city and enjoy the countryside
Learn to handle a narrowboat and operate locks
Discover more about our trips, from short day trips through the canals of London, to longer residential adventures into the countryside.
For community groups, find out more here
Community groups include schools, youth clubs, scouts/guides, charity or community funded groups, women's and girls' groups, homelessness organisations, minority ethnic and refugee groups, people with learning difficulties and people experiencing social isolation or mental distress etc
For private hire, find out more here
'Angel II of Islington' is available for private hire – with skipper – for up to 12 people when not being used by community-based groups.  This helps fund our charitable operations.
Other links:
Download an article about us –
You can also download a copy of our recent annual report, as well as many other useful documents on our Downloads page.