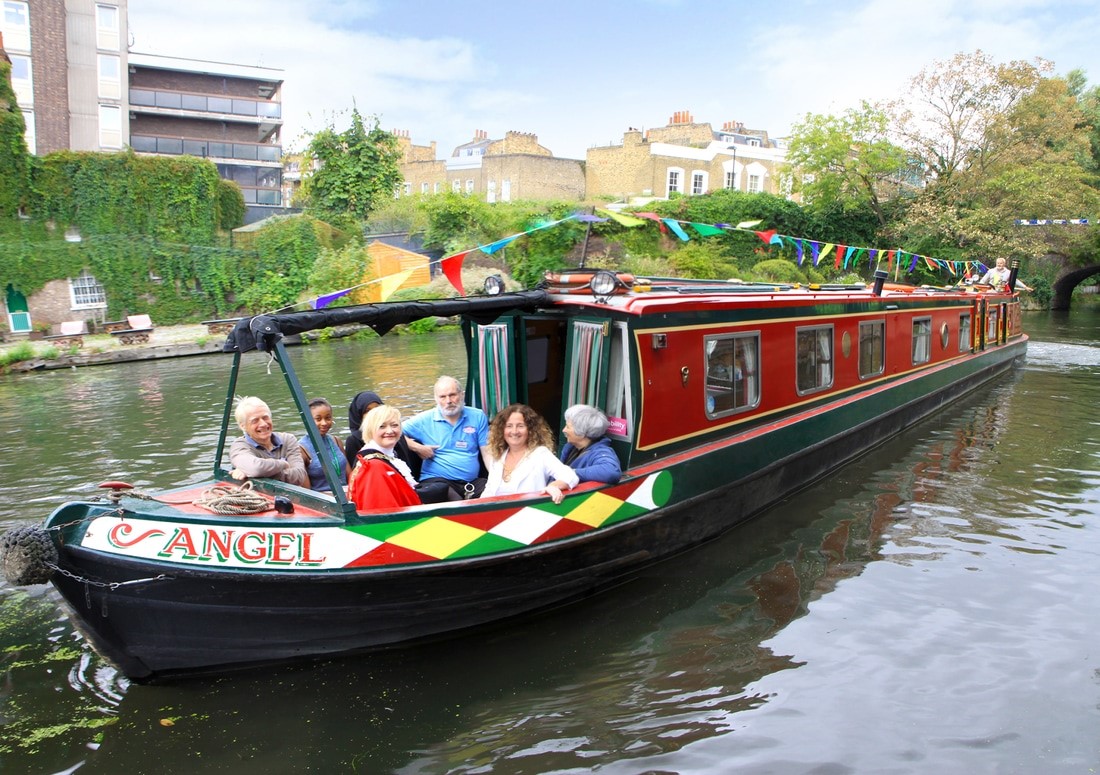 'Angel II of Islington'
'Angel II of Islington' is a purpose built steel canal narrow boat, 72′ long, commissioned in April 2000.
It was funded by a generous private donation from John Herbert, brother of Crystal Hale who was responsible for setting up the charity and for the original 'Angel of Islington', and an additional contribution from the Cripplegate Foundation.
What's on board?
12 bunks, each with mattresses and small cupboards for personal items
2 toilets and wash basins with hot and cold water
Shower
Electric lights throughout
Fully equipped galley (kitchen) with gas cooker and fridge (no microwave)
All cutlery, crockery and cooking utensils
Hot air central heating
Board games and books
Life jackets
Sound system (with USB connection)
DVD player/screen for laptop connection (on request)
Camcorder (on request)
Access:  People with varying levels of mobility regularly make use of Angel II. However it is important to appreciate that because the boat was designed along traditional canal narrowboat lines, people with mobility issues may find getting on and off the boat awkward or difficult.  Leaders of groups including (or likely to include) anyone with mobility issues should contact the skipper when booking to discuss any difficulties which might arise and should ensure that their pre-trip risk assessments take such matters into account.  We reserve the right to refuse access to the boat should the skipper be concerned about safe access.