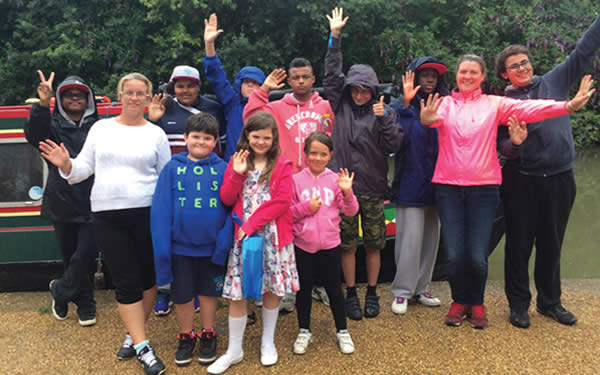 See a film of a recent residential trip on Angel!
Groups of up to 12 people can book for the day or part of the day and residential bookings can be made for an overnight stay, a weekend, a few days or a week. If you want a longer hire or need extra boats for a larger group, talk to our skipper.
Trips can be built round a specific project or we can adapt the trip to your groups specific needs and requirements – or you can take a trip and make up your mind as you cruise along!
We have a camcorder and laptop with editing suite software available for use by all residential groups, so that each group can make its own video record of their trip!  (A deposit is required for use of this equipment.)
Types of Boat Trips
5 day residential trips
Weekend residential trips
Full day trips
Half day trips
Evening trips
Types of Projects
For our guidance on what to expect on a trip, look here.
Hire fee information is here.
Please make your booking request using the calendar on this page, ensuring that you complete all of your contact data as well as any additional information.  A member of our team will then contact you to take payment and confirm your booking.  All bookings are subject to our terms and conditions.
Please see our policies, guides and insurance details on our downloads page.