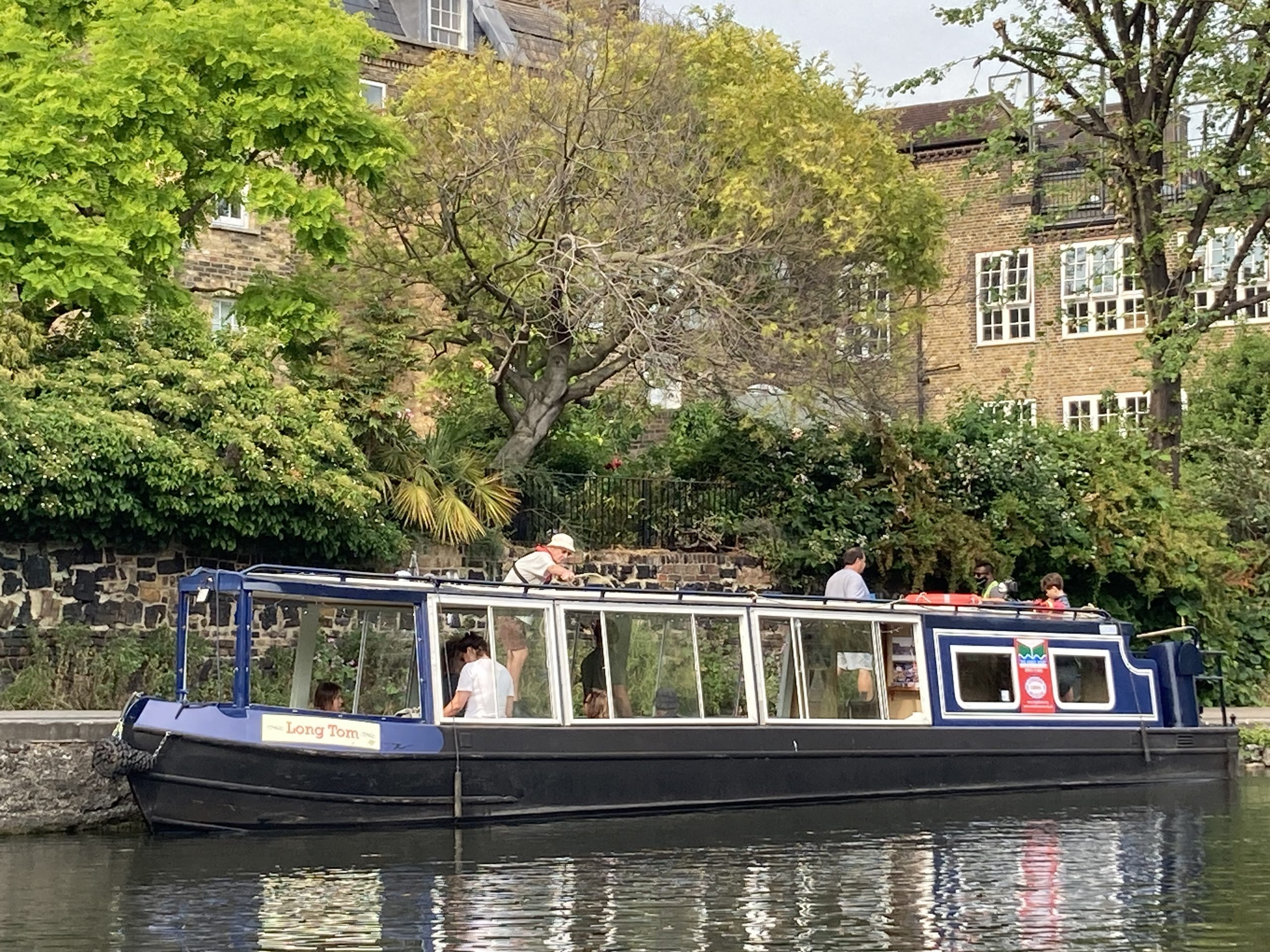 'Long Tom' is a 45' long narrow boat fitted out to provide an ideal experience for passengers on a half or full day, or evening, trip.  Long Tom is less traditional in style than 'Angel II', and provides plenty of space, and excellent views, for up to 12 passengers.  The galley has provisions for making hot drinks and warming food, heating is available in colder weather and there is a washroom and WC.  As with 'Angel II', we provide a qualified skipper on all trips.  Find out more about 'Long Tom' here.
If you want more information about a trip on 'Long Tom' or to discuss which boat would best suit you and your group or to discuss your particular needs and requirement, contact Phil, our skipper, at info@acct.org.uk or 07970 175 488.
Discover more about our trips, from short day trips through the canals of London, to longer residential adventures into the countryside on this website.
Make an Enquiry
For all general inquiries, please email us at info@acct.org.uk. If you would like to make a booking, please use the form below.
Make a Booking on Long Tom
Please complete the booking form on the right-hand side of this page.